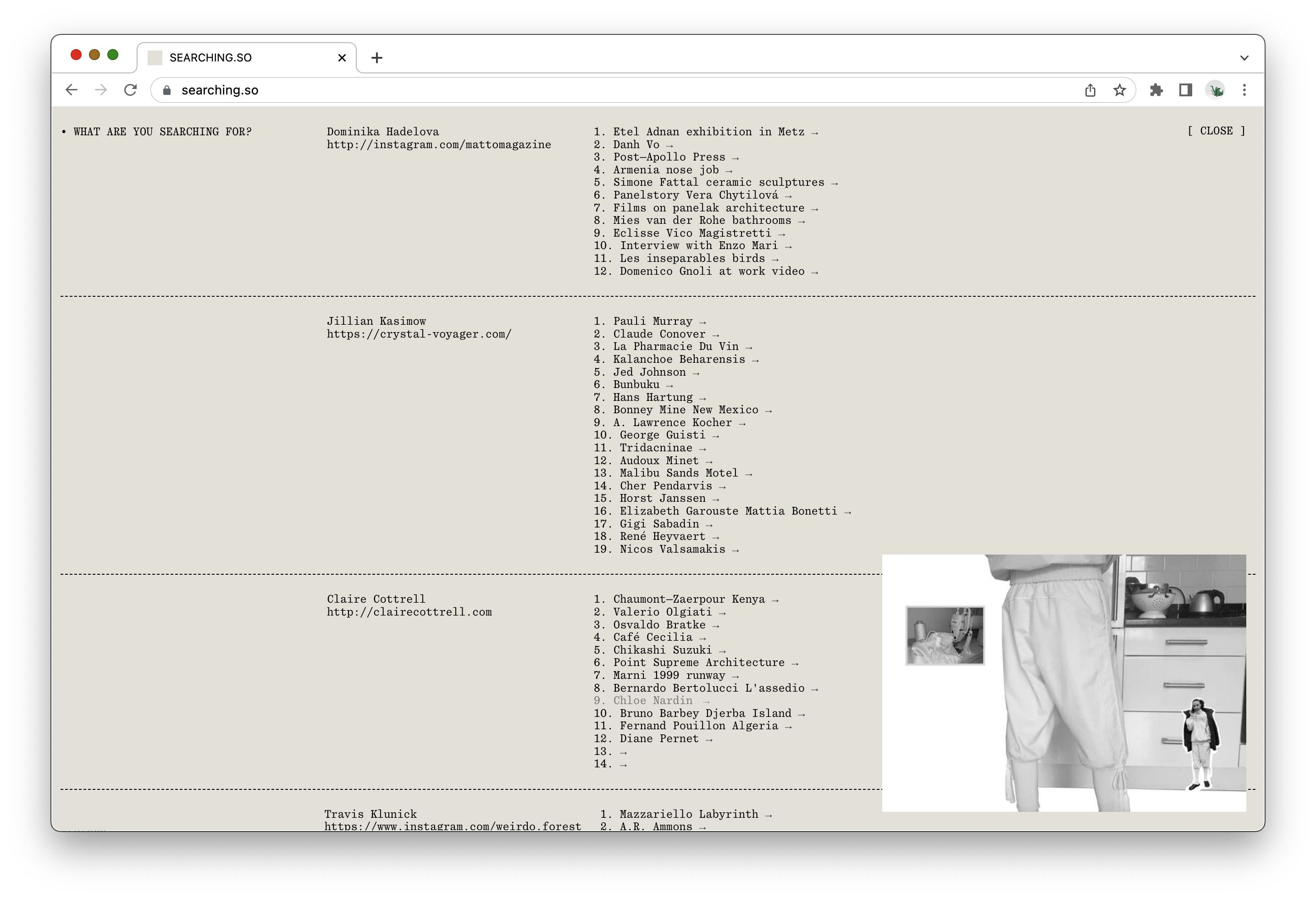 searching.so
2023
Inspired by the
Europaconcorsi
, an internet project developed in Rome in the late nineties,
searching.so
is an archive of photography. It celebrates authorship, supports mindful attention and surveys human search patterns.
Design
Querida
Code
Open Statement
Book Stand
2012 - ?

A curatorial project supporting independent publishing with events at The Los Angeles Art Book Fair at The Geffen Contemporary, Arts ReSTORE LA by The Hammer Museum, The Vitra Apartment, the Vault at iKO iKO, and in the Santa Monica Mountains.Featured in T: The New York Times Style Magazine, the Paris Review, VICE and purple.